Massage Doula
Professional Labor Support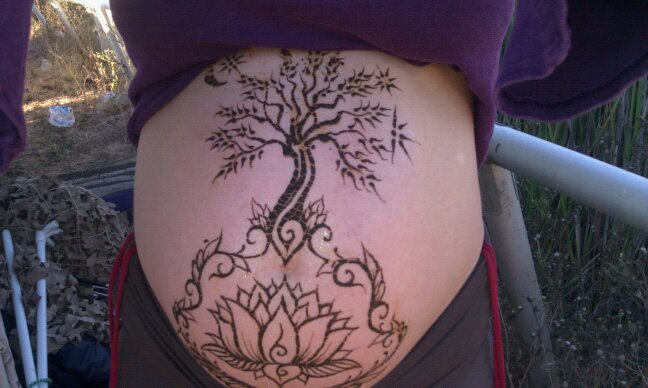 dou·la / [ doo -l uh ]

A person who provides assistance to a woman during childbirth in thee specific areas, providing: 1) emotional support, 2) physical comfort, and 3)information.
[Mod Gk: female servant]


Massage Doula

A certified massage therapist who is also certified as a labor doula. She can perform massage therapy during the pregnancy, doula support during childbirth, and post partum massage after the baby is born. She is often a certified infant massage therapist/ instructor and can teach new parents how to massage their babies.
Benefits of Labor Support
Shortens labor
Increases your odds of a natural childbirth
Reduces requests for epidurals
Reduces the need to use oxytocin
Reduces the need to use forceps
Reduces the need for Cesarean Births
Studies show that
New mothers rate their marriages as better after childbirth only 30% with no doula, but 71% with a doula.

Babies with colds or runny noses was 69% with no doula, 39% with a doula.

At six weeks of age, babies with feeding problems are 63% with no doula, 39% with a doula.

Mothers felt bonded much more quickly, could take their babies home sooner, and had fewer maternal fevers when supported by a doula.

Relaxation in labor will conserve energy and reduce fatique, calm and reduce stress, and reduce pain.


Role of Labor Support Providor
I accompany you during active labor to help ensure a safe and satisfying birth experience.

I draw on my education and experience to provide emotional support, physical comfort, and information you need to make informed decisions in labor.

I can provide reassurance and perspective to you and your partner, make suggestions for labor progress, and help with relaxation, massage, positioning and other techiques for comfort.
Testimonial:
Being a licensed massage therapist, Crystal began soothing massages that helped my wife right away. Crystal is also highly trained and very knowledgeable in the breathing techniques and positions that help the most during labor. So my wife's physical pains were lessened immediately by having Crystal by our side. But one thing that gets overlooked is the emotional support that a doula provides. Crystal knew just the right things to say to help calm my wife. I was a nervous wreck, my wife was in agony, my child was about to be born, I was not in my right mind. Crystal was calm, helpful and professional. She helped my wife focus her mind and get through the labor pains.
-Scott A.