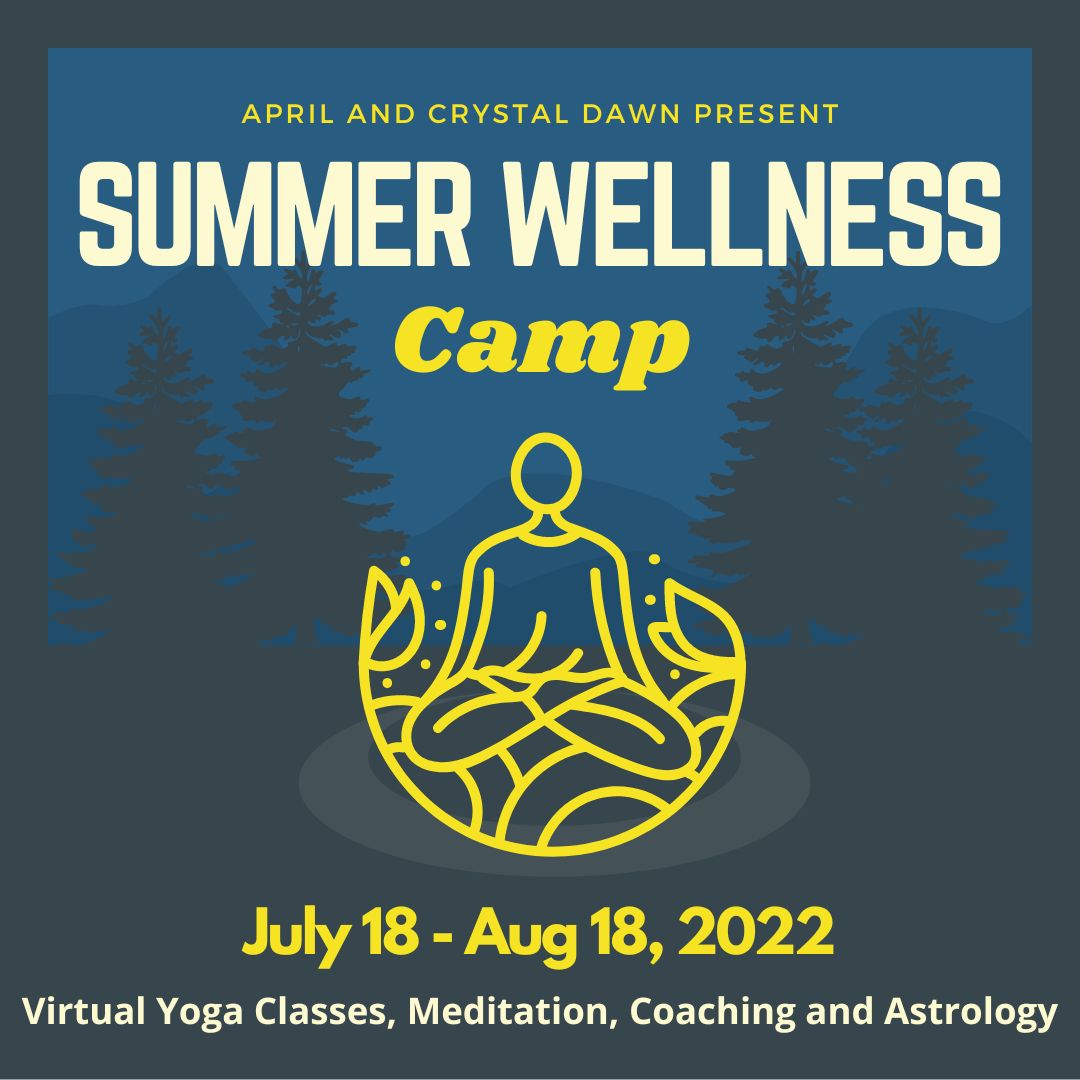 Feeling lazy, stressed, anxious, depressed or lonely?
Ready for a shift?
Want cosmological insights and help with coping with stress and anxiety?
Want to feel good in your body?
Join us for a month of activating your joy by:
Changing your routine.
Emphasizing your own wellness
Prioritizing peace of mind.
Recently a family member asked us what they could do to get a handle on their anxiety and depression.
We said, "Do yoga and meditate. Be conscious of what you are putting in your body."
They said, " How much yoga?"
April said, "At least twice per week."
So we decided to put together this Virtual Summer Camp for health and wellness.
Included in the program:
8 yoga classes, (2 per week) live on zoom and stored in private YouTube channel for lifetime access MW 6:00-7:15pm
4 pre recorded and/or live guided meditation (1 each week) T 6:00
2 Transformation Consultations: goal setting, deep inquiry, diet. One at the beginning and one at the end.
2 Vedic astrology readings (One for you and one for a friend)
Access to slack group and community support.
Fill out this application to be put on the waiting list.
Schedule a discovery call for more information.
Or, if you are already a full body yes, Join us now.
Summer Wellness Camp
$247.00 - $547.00
Buy now